Visit our Resources page for more details such as our list of Conferences & Events:
University of Pennsylvania Call for Papers
The History List, Conferences & Events
Upcoming Events:
Orange County Historical Commission Agenda, monthly meeting at the Saddleback Gateway at
7531 E. Santiago Canyon Road Silverado, CA 92676
OC Parks Heritage Hill 2018 Calendar of Events:
October 6
Autumn Harvest Festival – 4:30 to 8:30 p.m. Saturday
Halloween costume parade, games, family entertainment, Harry Potter's schoolhouse, maze, trick-ortreating
throughout the park. Docents will provide narrative tours in the buildings. Fun for the whole
family. Children are encouraged to come in costume.
Admission: $5 per person ages 3 and over. Under 3 free.
October 12 & 13
Haunt at Heritage Hill – 6:30 to 10:30 p.m. Friday & Saturday
Haunted House, Scary Mazes, Goblins, Music, Stage Performances, Game Booths, Classic Horror Movie
Screening. Wear your costume (but no masks or face-makeup) and come be part of this exciting tradition.
No re-entry or outside bags allowed.
Teenager's Party – Recommended for 12 years old & up. Admission: $10 per person
October 27
Pioneer Roundup – 2 to 4 p.m. Saturday
Early pioneer family members and descendants attend this meeting of the Saddleback Area Historical
Society to greet long-time friends and reminisce about old times in the Saddleback Valley. Come meet
them, hear their stories, share your knowledge and learn about the early days of the Saddleback Valley area.
Admission: FREE
December 7, 8 & 9
Candlelight Walk – 5:30 to 8:30 p.m. Friday, Saturday & Sunday
Three enchanting evenings with Luminaria-lit paths, historic buildings and trees aglow with Christmas
lighting, strolls through restored historical buildings adorned in period décor and staffed by our docents,
Victorian carolers, live entertainment in each building, storytellers, visits with Santa, refreshments.
Admission: $5 per person ages 3 and over. Under 3 free.
"Capturing the Spoken Word" is an introductory oral history workshop, hosted by the Center for Oral and
Public History at California State University, Fullerton on September 29, 2018 from 10:30am-2:30pm
"Introducing the Buck Collection" at the UCI Institute and Museum for California Art (IMCA) September 29, 2018-January 5, 2019
The UCI Institute and Museum for California Art (UCI IMCA) is a global magnet for the exhibition of, and research into, California art and its social and cultural framework. UCI IMCA offers the public, artists, art scholars, and the campus community a focal point for the exploration of California art, as a vital engine in the creative evolution of society and aesthetics in the United States and worldwide.
UCI IMCA consists of:
The Museum, which will house a succession of exhibitions selected from the collection and beyond. It will have both plein air and contemporary/modern art on display at all times. Outreach to area schools and other groups will be a regular feature.
The Institute, which will comprise a number of research centers, academic programs, and study centers
1st Annual Orange County Archives in Action Bazaar
When:   Saturday, November 3, 2018

Public Hours 9 AM-4 PM
Exhibitor Tabling Hours 9 AM-4 PM
Reception 4-6 PM

Where: Bower's Museum, 2002 N Main St, Santa Ana, CA 92706How:  Exhibitor Registration"This free, day-long public event will bring libraries, special collections, archives, museums, historical societies, and other cultural heritage institutions together to showcase material from their collections and highlight the known and unknown stories of Orange County. In addition to exhibitors, the bazaar will include presentations from several Orange County community members knowledgeable about the region's history.Inspired by the Los Angeles Archives Bazaar, the goal of the Orange County Archives in Action is to raise the profile of Orange County history and its cultural heritage to the public-at-large, as well as academics and independent researchers.We encourage exhibitors to display primary source material or surrogates related to Orange County history at the event and provide information about their organizations.This will be a wonderful opportunity to establish your organization as a key partner in the development of this inaugural event and undoubtedly will lead to increased collaboration among our cultural heritage sites, and public knowledge and appreciation of Orange County regional history. If you have questions, email us at ocarchivesbazaar@gmail.com. We hope to see you there!"-OC Archives in Action Planning Committee
OC Archives is exhibiting on Bud Hurlbut, Master of Amusement who designed for Knott's Berry Farm. It is located on the ground floor of the Old Orange County Courthouse until the end of the year.
Northeast Document Conservation Center (NEDCC) Preservation Training Update
**********************************
UPCOMING LIVE ONLINE WEBINARS:
Aug 21, Caring for Scrapbooks;
Aug 28, Assessing Digital Preservation Readiness;
One- or two-hour webinars help you care for your collections.
DIGITAL DIRECTIONS: FUNDAMENTALS OF CREATING AND MANAGING DIGITAL COLLECTIONS
October 15-16, Atlanta, Georgia
A past participant comments:
'Digital Directions has given me just that: direction(s). I have a path to laying a policy infrastructure, working more effectively with partners, and opening up our collection in ways that empower our users to really use them. It was a ton of information, but I don't feel overwhelmed. I feel prepared.'
*************************************
NEDCC | www.nedcc.org
Join the NEDCC E-News List for all the latest updates: https://www.nedcc.org/about/contact/sign-up-for-news
Introduction to Digital Storytelling Workshop
BitCurator Users Forum 2018
Living on the Edge: Extending Digital Forensics into New Sectors
September 13-14, 2018
University of California, Los Angeles
Los Angeles, CA
The BitCurator Consortium (BCC) is very excited to announce that the 2018 BitCurator Users Forum will be held September 13-14, 2018, on the campus of BCC member University of California, Los Angeles. We are delighted to be hosting the BitCurator Users Forum on the west coast and look forward to organizing a stimulating and engaging event!
Past Events:
Join the Society of Hispanic Historical & Ancestral Research (SHHAR) on June 9, 2018 for their monthly presentation of where our featured speaker will be Letty Rodella on the "Spanish Patriots during the American Revolution." Letty will give a brief history of the support given to the Continental Army by Spain and the Spanish Soldiers and Sailors. She will talk of the many contributions by Spain, both monetary and military support. She will identify many resources that provide the names of the Spaniards who fought against Britain during the American Revolution. The free presentation will take place at the Orange Family History Center, 674 S. Yorba St., Orange. Volunteers will provide research assistance from 9 -10 a.m. The Presentation will be from 10:15 -11:30 a.m.
Registration for the ArchivesSpace SoCal Regional Forum on June 28th is now open! Follow this link: https://t.co/ZNHhFgHCBM Special thanks to the hosts at UC Irvine! @ucilib @UCI_archives https://t.co/kpZmMhSeWU
Laguna Woods Digital Storytelling Workshop on June 26th & 27th, 2018
Museums of the Arroyo (MOTA) Day
Sunday, May 20, Noon–5 p.m.
Free Admission/No Reservations Necessary
Celebrate the art, architecture, and history of the Arroyo Seco area! This free community day is presented in partnership with the Gamble House, Heritage Square Museum, the Los Angeles Police Museum, the Lummis Home and Garden, and the Pasadena Museum of History.
Lummis Days
Saturday and Sunday, June 2 and 3, 10 a.m.–4 p.m.
Free Admission/No Reservations Necessary
Discover the creativity of northeast Los Angeles through this weekend of art, music, and poetry. The annual festival celebrates the legacy of legendary author, journalist, and historic Southwest Museum founder Charles Fletcher Lummis.
Heritage Hill Historical Park
25151 Serrano ate(s) – May 5, 2018
11:00 am – 3:00 pm
Location
Heritage Hill Historical Park
Come explore the rich history of Orange County's rancho era through hands-on activities, crafts, music, and dance.
Activities and performances include:
Native American and Folklorico dancing
Early California ranching hands-on activities & exhibitors
Piñata breaking, butter churning, and candle dipping
Rancho-era music and crafts for children
Charro horse riding and roping demonstrations
Historic buildings open, courtesy of the Amigo de la Colina docents
Admission: $5.00 per person. (Free for children under 3.)
Orange County Docent League, May 7th Meeting in Fullerton, CA
Irvine Ranch Jamboree_Apr.21st
The National Trust for Historic Preservation's Telling Women's Stories at Historic Sites Webinar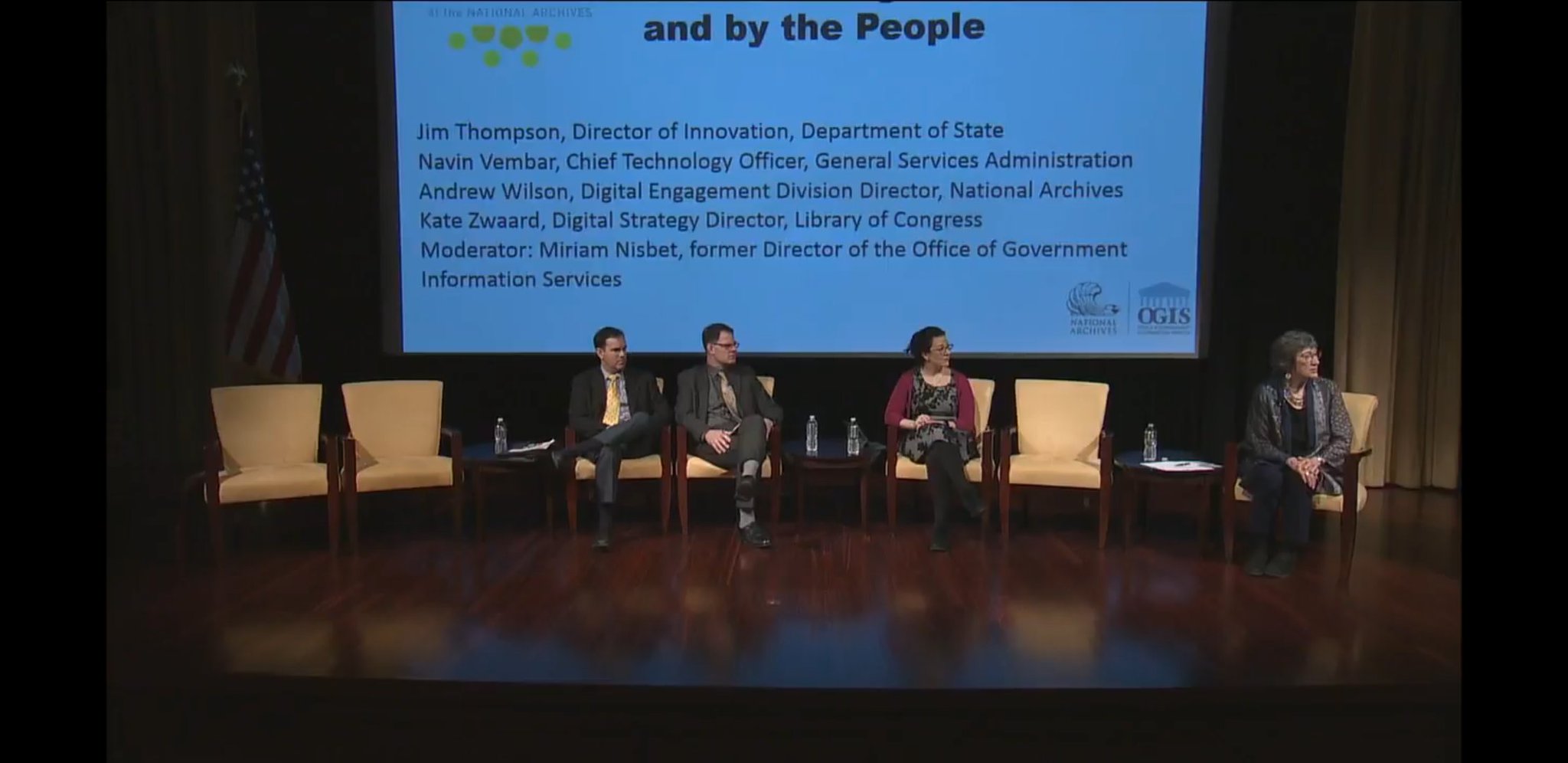 Sunshine Week 2018 at the National Archives
Library 2.018 mini-conference: Design Thinking: How Librarians Are Incorporating It Into Their Practice