Enjoy our events page with upcoming and past activities. We primarily list community functions in California. Check our the Historic & Research Sites page. View our Educate page to view California state standards and curriculum samples from different districts and institutions. Visit our Resources page for more details such as our list of Conferences & Events: University of Pennsylvania Call for PapersThe History List, Conferences & Events, and Humanities & Social Studies Online (H-Net).
---
Events:
Join us tomorrow at @USNatArchives at 1 pm ET for #TeachingTuesdays as we focus on online resources that you can use with high school students (grades 9-12).#primarysources #ushistory #homeschool pic.twitter.com/n9jsthN97d

— US National Archives (@USNatArchives) April 13, 2020

Orange County Historical Commission welcomes the public to its meetings. This agenda contains a listing and brief description of items to be considered. If you wish to speak on an item contained in the agenda, please inform the Commission staff. If you wish to speak on a matter that does not appear on the agenda, you may present it during the Public Comment period at the end of the meeting.
The Orange County Historical Commission has postponed the 3rd annual public event at Irvine Ranch Historic Park on Saturday April 25, 2020 from 10:00am-2:00pm. Contact
Heather.Glasgow@ocparks.com or by phone at (714) 973-6610.
OC Docent League meets at various historic locations in Orange County for in-person training. Contact OC Commissioner, Pamela Harrell pamela.harrell@earthlink.net, for more details.
Who Was Nellie Gail Moulton? at Casa Romantica until June 2020.
2020 OHA Annual Meeting
The Quest for Democracy: One Hundred Years of Struggle"
October 21-24, 2020
Hyatt Regency
Baltimore, Maryland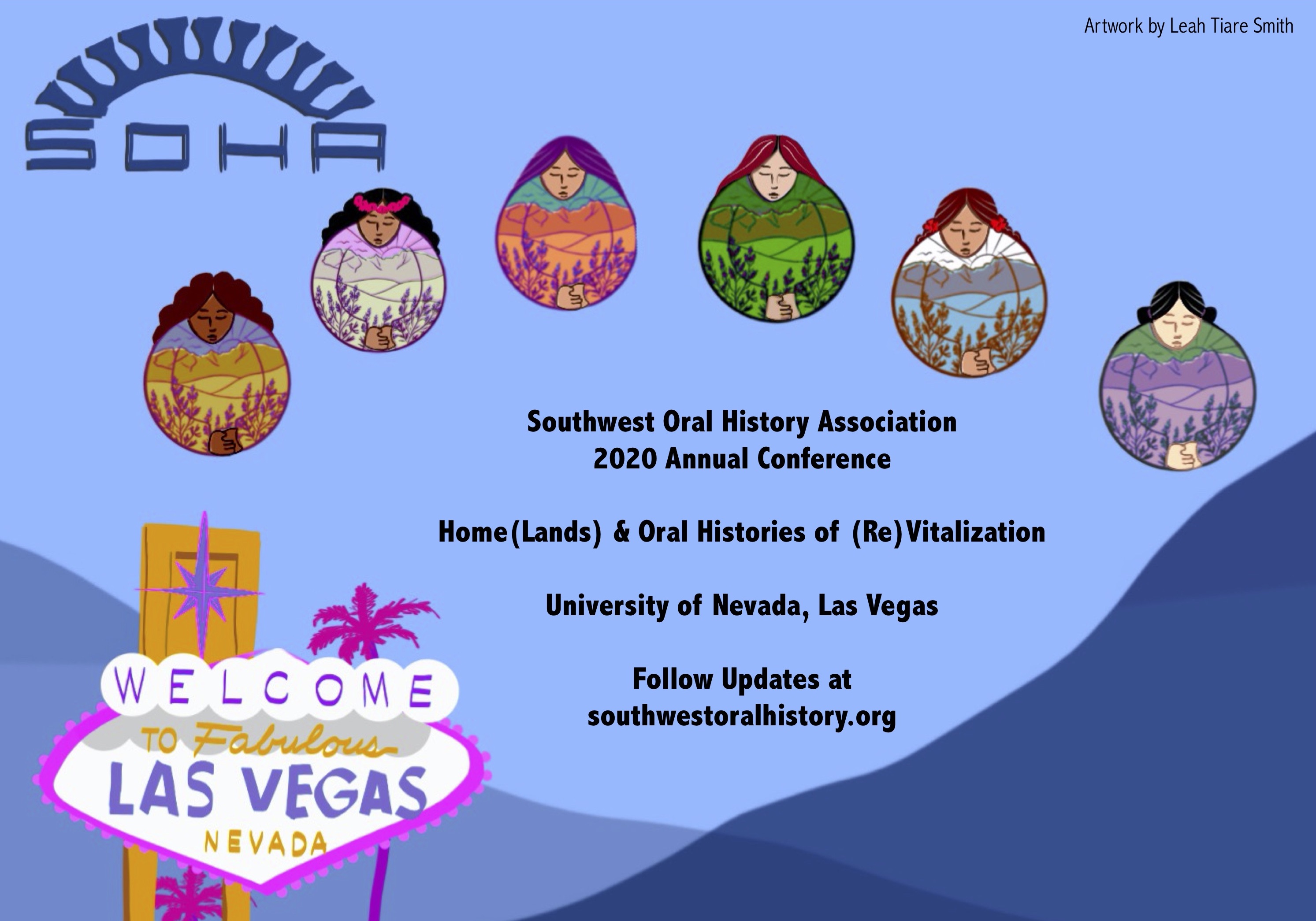 The Southwest Oral History Association 2020 theme is "Home (Lands) & Oral Histories of (Re)Vitalization" September 11-13 in Las Vegas, NV at UNLV Lied Library. We hope to see you in Las Vegas!
Introduction to Digital Storytelling Workshop
---
Past Events:
UCI Institute and Museum of California Art El Camino de Oro: A Journey to Early CaliforniaExhibit Open Now Through January 4, 2020El Camino del Oro
Joan Irvine Smith and Athalie Richardson Irvine Clarke Gallery
September 14, 2019 – January 4, 2020
The first mission in what is now the state of California was founded in San Diego by Spanish Franciscan friars in 1769. Over the next fifty years, Spanish missionaries established a total of 21 missions throughout California. They were connected by El Camino Real, also called the Royal Road or the King's Highway. By 1850, when California became the 31st state of the Union, many of the missions had been abandoned and were in ruins. It wasn't until the 1890s, when artists began portraying the missions as relics of California's romantic past that a serious effort was made to preserve and restore them.
Preserve Orange County lists our statewide events. Here are some of the upcoming ones:
Early California Landscapes and Gardens: Romance and Reality
CCSS is still accepting proposals for the 59th Annual Conference, Forging a 2020 Vision for Social Studies: Preparing Today's Students for College, Career, and Civic Life. This conference will continue a tradition devoted to providing quality professional development, new scholarship, research-based strategies, and networking – all designed to improve the teaching and learning of history-social studies across the state. We encourage you to submit a proposal and be among the many to join us in Costa Mesa from Feb. 28-March 1, 2020.
ARLIS/NA Southern California Chapter 2019 Fall Business MeetingOctober 4–5, 2019 | Palm Springs, Joshua Tree, and PioneertownPlease join the ARLIS/NA Southern California Chapter (ARLIS/SC is the Southern California Chapter of the Art Libraries Society of North America. Our members include librarians, archivists, curators, and friends from the Southern California area, from San Diego to San Luis Obispo) for our annual Fall Business Meeting in the desert. The event will take place over two days from Friday, October 4th, in Palm Springs to Saturday, October 5th, 2019, in Joshua Tree and Pioneertown. On Friday, we will tour the Palm Springs Art Museum, visit to the Archive Study Center, with a chapter meeting and reception to follow. On Saturday, we will tour the Joshua National Park Archive and Museum Collections, followed by a two hour tour of A-Z West, and a special site visit to art book publisher and collector Jerry Sohn's architectural pavilions by Rachel Whiteread and Arata Isozaki, followed by an optional dinner and/drinks at Pappy and Harriets in Pioneertown.Find more details and register at:http://tdy.cl/se/bHyv4uE
Conference of California Historical Societies' 2019 ANNUAL MEETING, JUNE 20-22, 2019 * PLACERVILLE, CA
Historical societies play a vital role in preserving the records of the past. Through limited funding and the tireless efforts of volunteers, they keep the story of the surrounding communities alive. CCHS helps connect historians, and
others who are interested in California history, to connect and share information – joining efforts to preserve records, artifacts, sites and buildings throughout the State. Whether you're interested in celebrating California's history or strengthening your ability to preserve it, our Annual Meeting is for you. REGISTRATION BEGINS APRIL 1, 2019!
Northeast Document Conservation Center (NEDCC) Preservation Training Update
**********************************
UPCOMING LIVE ONLINE WEBINARS:
Jan 29, 2019
2:00pm – 4:00pmEastern

Live online webinar

$95
REGISTER
Jan 29, 2019
9:00am – 4:00pmEastern

In-person workshop

$80
REGISTER
Feb 7, 2019
12:30pm – 1:30pmEastern

Live online webinar

$45
REGISTER
Feb 14, 2019
12:30pm – 1:30pmEastern

Live online webinar

$45
REGISTER
Feb 15, 2019
9:30am – 3:30pmEastern

In-person workshop

Free
REGISTER
Feb 25, 2019
9:30am – 4:30pmEastern

In-person workshop

$200
Student fee: $150
REGISTER
Feb 28, 2019
12:30pm – 1:30pmEastern

Live online webinar

$45
REGISTER
Mar 5, 2019
2:00pm – 4:00pmEastern

Live online webinar

$95
REGISTER
Mar 7, 2019
2:00pm – 4:00pmEastern

Live online webinar

$95
REGISTER
Mar 12, 2019
2:00pm – 4:00pmEastern

Facilitated course

$200
REGISTER
Mar 14, 2019
9:00am – 3:30pmEastern

In-person workshop

$375
REGISTER
Mar 19, 2019
12:30pm – 1:30pmEastern

Live online webinar

$45
REGISTER
Mar 27, 2019
12:30pm – 1:30pmEastern

Live online webinar

$45
REGISTER
Apr 10, 2019
12:30pm – 1:30pmEastern

Live online webinar

$45

SORRY, THIS CLASS IS FULL

Apr 11, 2019
2:00pm – 4:00pmEastern

Live online webinar

$95
REGISTER
Apr 18, 2019
2:00pm – 4:00pmEastern

Facilitated course

$650
Student fee: $500
REGISTER
Apr 22, 2019
12:30pm – 1:30pmEastern

Live online webinar

Free
REGISTER
Apr 25, 2019
12:30pm – 1:30pmEastern

Live online webinar

Free
REGISTER
May 1, 2019
12:30pm – 1:30pmEastern

Live online webinar

$45

SORRY, THIS CLASS IS FULL

May 7, 2019
2:00pm – 4:00pmEastern

Live online webinar

$95
REGISTER
May 13, 2019
9:00am – 4:00pmEastern

In-person workshop

$40
REGISTER
May 14, 2019
9:00am – 4:00pmEastern

In-person workshop

$40
REGISTER
May 14, 2019
2:00pm – 3:30pmEastern

Live online webinar

$70
REGISTER
May 21, 2019
2:00pm – 4:00pmEastern

Live online webinar

$95
REGISTER
*************************************
NEDCC | www.nedcc.org
Join the NEDCC E-News List for all the latest updates: https://www.nedcc.org/about/contact/sign-up-for-newsDiscover Historic Midcentury Modern Homes with Preserve Orange County
May 18-19, 2019 – Tickets on Sale Now.Lange Tafel, Long Table Los Angeles, will be held on April 24th, 2019 from 4:30-6:30 at California State University Fullerton.California Preservation Foundation 2019 Conference in Palm Springs May 8-11, 2019 at the Hilton Palm Springs which is located at 400 East Tahquitz Canyon WayPalm Springs, California.
The Pepperdine Libraries
are pleased to announce a one-day symposium,
Balancing Preservation and Access in the Twenty-First Century.
Featuring plenary speaker Michèle Cloonan (Dean Emerita and Professor, Simmons University School of Library and Information Science), this one-day symposium will also bring together panelists from institutions across Southern California to discuss shifting theoretical and technological frontiers governing how rare materials are preserved, housed, and used in contemporary cultural heritage institutions.
Date:
Thursday, May 16, 2019
Location: Payson Library, Pepperdine University, Malibu, CA
Join the Society of Hispanic Historical and Ancestral Research on May 11, 2019 for a presentation on finding and interpreting records. One on one research assistance is available.Ruben Cortez will provide help with the basics of interpreting Spanish records; highlight the vocabulary to look for, give tips on how to read records; and offer suggestions for locating the records.The Orange County Historical Commission is hosting its 2nd annual public event at Irvine Ranch Historic Park on Saturday April 13, 2019 from 10:00am-2:00pm. We are once again inviting Historical Societies and historically themed organizations to host a booth at our event celebrating the farming history in Orange County. Our event will feature antique engines and farming equipment, petting zoo, old time music, photo booth, agricultural themed crafts, and tours of the park! We would love to see you there! If you would like to participate in our event by reserving a booth, the following equipment will be provided free of charge and with no registration fee: 1 six foot table, 1 canopy, 2 chairs. If you have any questions about the event or the equipment provided, please feel free to contact me. In order to secure your booth please contact me by March 29, 2019. You can reach me by email at Heather.Glasgow@ocparks.com or by phone at (714) 973-6610.
SCA Annual General Meeting 2019 from April 24-27, 2019 at the Hilton Long Beach. Submit a Session/Workshop Proposal! Looking for others to collaborate with on a session proposal? Use the SCA AGM 2019 Session Connections spreadsheet.The 2019 Society of California Archivists (SCA) Program Committee invites submissions for Pop-Up Sessions to be held on Saturday April 27, 2019 during the SCA Annual General Meeting (AGM) in Long Beach, CA.Pop-Up Sessions help liven up the conference program by focusing on ideas and topics that have "popped up" between Fall 2018 (when initial proposals were due) and now. We encourage experimentation and ask you to think creatively to help enrich the #conference experience for attendees.
COMMEMORATING THE CENTENNIAL Spring 1919, the Korean Independence Movement, Fri, April 19, 2019 9:00 AM – 7:30 PM PDT, Add to Calendar
Beginning with the public reading of the Korean Declaration of Independence in Seoul on March 1st, 1919, thousands of Koreans rose up in protest against Japanese colonial rule. The protests immediately inspired resistance movements around the world, including the establishment of the Korean Provisional Government in Shanghai the following month. This single-day conference commemorates the centennial of this eventful spring of 1919, with presentations and discussions on the significance of the March First and Korean independence movements in the formation of modern Korea, and on the newly digitized documents of the Korean National Association. The day's proceedings culminate in a special event with descendants of notable Korean independence figures.
This event is organized and hosted by the USC KOREAN HERITAGE LIBRARY and the CONSULATE GENERAL OF THE REPUBLIC OF KOREA, LOS ANGELES and Cosponsored by the Northeast Asia Council of the Association of Asian Studies and the USC East Asian Studies Center.
Rancho los Cerritos is hosting a lecture on The Pimu Catalina Archaeology Project on Sat, Mar 16 from 10:00 – 11:30 AM.Join us for a series of special events connected to our latest exhibit, "Tevaaxa'nga (Te-vaah-ha-nga) to Today: Stories of the Tongva People." In this talk, Tongva archaeologist Desireé Martinez will discuss the Pimu Catalina Archaeology Project and their work developing chronologies of Native Peoples across Catalina Island. Register online or pay at the door.
About the Speaker: Desireé Reneé Martinez has dedicated her life to obtaining skills and knowledge to combat the wanton destruction of Native American sacred and cultural sites, especially those of her community, the Gabrieliño (Tongva). Desiree received her BA in Anthropology from the University of Pennsylvania and her MA in Anthropology from Harvard University. She is a co-Director of the Pimu Catalina Island Archaeological Field School, and her work is to remind the southern California community of the Gabrieliño's vibrant heritage and continuing contribution to the southern California region. Desiree currently works as an archaeologist for Cogstone Resource Management.
National Council for Public History (NCPH) conference will be held on MARCH 27-30, 2019 in HARTFORD, CT IS NOW OPEN AND THE FINAL PROGRAM IS AVAILABLE.
Pasadena Museum of History's SOMETHING REVEALED: California Women Artists Emerge, 1860-1960 exhibit has been extended to April 13, 2019.
"Pasadena Museum of History is proud to present this landmark fine art exhibition of over 250 works, offering a new appreciation of the women who defied gender and expectation in an era of inequality. Although some achieved name recognition, the exhibition focuses on historically important yet unknown and underappreciated artists and the role they played in shaping California's arts and culture over 100 years. In order to showcase as many works as possible, the galleries will be partially re-installed with numerous additional artworks in January 2019."
On March 13-16, 2019, the Preserving the Recent Past 3 conference in Los Angeles will offer a national forum to share the latest strategies for identifying, protecting, and conserving significant structures and sites from the post-World War II era.California Association of Museums (CAM) February 7-9, 2019 Conference:
People and communities use narrative–stories built around core values–to understand the world and their place in it. As narratives become more inclusive and encompass a broader range of perspectives, museums are looking for ways to deliver these new stories to provide a narrative that represents as many voices as possible. Museums are working to change the narrative around their collections in order to fulfill their responsibility to better serve the public.
Historical Society of Southern California (HSSC) 2019 Conference will be on Saturday, February 9, 2019 8:30am- 5:00pm at California State University, Northridge, 18111 Nordhoff St, Northridge, CA 91330. The call for papers for the HSSC 2019 Conference is now posted.2019 Code4Lib conference in San José, California. These pre-conferences can either be a 1-day (six hour) or a 1/2-day session (three hour) and will occur on Tuesday, February 19, 2019. Code4Lib 2019 is a loosely-structured conference that provides people working at the intersection of libraries/archives/museums/cultural heritage and technology with a chance to share ideas, be inspired, and forge collaborations. For more information about the Code4Lib community, please visit code4lib.org/about/.Capturing the Spoken Word is an introductory oral history workshop, hosted by the Center for Oral and Public History (COPH) at California State University, Fullerton on February 23, 2019.California State Archives, Office of the Secretary of State
Thu, February 28, 201910:00 AM – 11:00 AM PST
California State Archives1020 O Street – 4th FloorSacramento, CA 95814
Looking for a "cool" encounter with California history? Take a behind-the-scenes tour of the California State Archives (and, yes, our stacks are kept year-around at a brisk 68 degrees)!State Archives staff will provide a FREE guided tour of our collections documenting California's rich history and state government. The State Archives' collections of historic records include more than 100 million documents, 20,000 maps and architectural drawings, 250,000 photographs and thousands of video and audio recordings. Each guided tour provides a close encounter with the Archives' one-of-a-kind historical documents, a behind the scenes look at the preservation and imaging labs, and free admission to its Exhibit Gallery.Our tours begin promptly at 10:00 am and last approximately one hour. Late arrivals may not be accommodated and may be asked to rebook. We encourage questions and tours sometimes go over an hour, so please ensure that your metered parking allows an 11:30am return.The Laguna Beach Historical Society is selling tickets for a special screening of The Remarkable Life of John Weld on Friday, Feb. 8, 7:30PM, 2019, at the Laguna Beach High School Artists Theater. The filmmakers @remarkableweld have designated that all proceeds are being donated to Laguna Beach Historical Society! Get your tickets now at http://johnweld.ticketleap.com or at http://johnweldofficial.com.
UCI Institute and Museum for California Art "Introducing the Buck Collection" at the (IMCA) September 29, 2018-January 5, 2019The UCI Institute and Museum for California Art (UCI IMCA) is a global magnet for the exhibition of, and research into, California art and its social and cultural framework. UCI IMCA offers the public, artists, art scholars, and the campus community a focal point for the exploration of California art, as a vital engine in the creative evolution of society and aesthetics in the United States and worldwide.UCI IMCA consists of:The Museum, which will house a succession of exhibitions selected from the collection and beyond. It will have both plein air and contemporary/modern art on display at all times. Outreach to area schools and other groups will be a regular feature. The Institute, which will comprise a number of research centers, academic programs, and study centers.The Society of American Archivists is offering a week's worth of courses in Southern California, including those that fulfill requirements for both the Digital Archives Specialist Certificate (DAS) and the Arrangement & Description (A&D) certificate programs. Courses are co-sponsored by the University of California, Irvine, and will be taught on UCI's campus from Monday, November 5, 2018, through Friday, November 9, 2018. To see the full course line up, and to register, visit the course page on the SAA website.OC Archives is exhibiting on Bud Hurlbut, Master of Amusement who designed for Knott's Berry Farm. It is located on the ground floor of the Old Orange County Courthouse until the end of the year.Celebrate the holidays with Mission San Juan Capistrano for the first ever Christmas Tree Lighting program as part of the long-standing annual Christmas at the Mission event on Saturday, December 1, 2018 from 5:30 p.m. – 8:00 p.m.OC Parks Heritage Hill 2018 Calendar of Events:
October 6
Autumn Harvest Festival – 4:30 to 8:30 p.m. Saturday
Halloween costume parade, games, family entertainment, Harry Potter's schoolhouse, maze, trick-ortreating
throughout the park. Docents will provide narrative tours in the buildings. Fun for the whole
family. Children are encouraged to come in costume.
Admission: $5 per person ages 3 and over. Under 3 free.
October 12 & 13
Haunt at Heritage Hill – 6:30 to 10:30 p.m. Friday & Saturday
Haunted House, Scary Mazes, Goblins, Music, Stage Performances, Game Booths, Classic Horror Movie
Screening. Wear your costume (but no masks or face-makeup) and come be part of this exciting tradition.
No re-entry or outside bags allowed.
Teenager's Party – Recommended for 12 years old & up. Admission: $10 per person
October 27
Pioneer Roundup – 2 to 4 p.m. Saturday
Early pioneer family members and descendants attend this meeting of the Saddleback Area Historical
Society to greet long-time friends and reminisce about old times in the Saddleback Valley. Come meet
them, hear their stories, share your knowledge and learn about the early days of the Saddleback Valley area.
Admission: FREE
December 7, 8 & 9
Candlelight Walk – 5:30 to 8:30 p.m. Friday, Saturday & Sunday
Three enchanting evenings with Luminaria-lit paths, historic buildings and trees aglow with Christmas
lighting, strolls through restored historical buildings adorned in period décor and staffed by our docents,
Victorian carolers, live entertainment in each building, storytellers, visits with Santa, refreshments.
Admission: $5 per person ages 3 and over. Under 3 free.
USC Archives Bazaar, the 13th-annual event in Los Angeles, will be held on Saturday, October 20, 2018
9:00 a.m. – 5:00 p.m.
Doheny Memorial Library
USC University Park CampusCome and celebrate the diversity of stories that make Southern California such a place of discovery. At the Los Angeles Archives Bazaar, presented by L.A. as Subject and the USC Libraries, anyone with an interest in the region's history will find something of value. A broad array of institutions and archives will have experts on hand to show off their collections and answer questions.In addition to the wealth of information on display from exhibitors, day-long programming will feature preservation workshops and enlightening presenatations.The USC Libraries serve as the host institution for L.A. as Subject, an alliance of libraries, museums, and other archival and cultural organizations. The relationship complements the USC libraries' strong regional history collection and is a natural outgrowth of the libraries' efforts to preserve and expand access to the primary sources of L.A. history.Visit https://laassubject.org/archives-bazaar for additional details.
Forthcoming "People's Guide" Unpeels Orange County's Hidden History by Ryan Reft, Elaine Lewinnek, and Thuy Vo Dang1st Annual Orange County Archives in Action Bazaar
When: Saturday, November 3, 2018

Where: Bower's Museum, 2002 N Main St, Santa Ana, CA 92706How: Exhibitor Registration "This free, day-long public event will bring libraries, special collections, archives, museums, historical societies, and other cultural heritage institutions together to showcase material from their collections and highlight the known and unknown stories of Orange County. In addition to exhibitors, the bazaar will include presentations from several Orange County community members knowledgeable about the region's history.Inspired by the Los Angeles Archives Bazaar, the goal of the Orange County Archives in Action is to raise the profile of Orange County history and its cultural heritage to the public-at-large, as well as academics and independent researchers.We encourage exhibitors to display primary source material or surrogates related to Orange County history at the event and provide information about their organizations.This will be a wonderful opportunity to establish your organization as a key partner in the development of this inaugural event and undoubtedly will lead to increased collaboration among our cultural heritage sites, and public knowledge and appreciation of Orange County regional history. If you have questions, email us at ocarchivesbazaar@gmail.com. We hope to see you there!"-OC Archives in Action Planning Committee
ArchivesSpace Digital Objects Workshop
Monday, November 5, 9:00 a.m. to 4:00 p.m. San Francisco Public Library, Main Library, Latino/Hispanic Room (Lower Level) This full-day workshop, co-sponsored by the Society of California Archivists and ArchivesSpace, will provide a practical introduction to the ArchivesSpace Digital Objects module, which is used to describe and provide metadata encoding for digital objects that are accessible online. California State Archives is celebrating National Archives Month with other institutions from throughout the region for the 8th annual Sacramento Archives Crawl on Saturday, October 6, from 10:00 am to 4:00 pm. This free event gives the public a chance to see historic treasures from 22 Northern California institutions that will be on public display for one day only at the Archives and three other host locations in downtown Sacramento: the California State Library, the Center for Sacramento History, and the Sacramento Public Library.
BitCurator Users Forum 2018
Living on the Edge: Extending Digital Forensics into New Sectors
September 13-14, 2018
University of California, Los Angeles
Los Angeles, CA
Registration for the ArchivesSpace SoCal Regional Forum on June 28th is now open! Follow this link: https://t.co/ZNHhFgHCBM Special thanks to the hosts at UC Irvine! @ucilib @UCI_archives https://t.co/kpZmMhSeWU
Museums of the Arroyo (MOTA) Day
Sunday, May 20, Noon–5 p.m.
Free Admission/No Reservations NecessaryCelebrate the art, architecture, and history of the Arroyo Seco area! This free community day is presented in partnership with the Gamble House, Heritage Square Museum, the Los Angeles Police Museum, the Lummis Home and Garden, and the Pasadena Museum of History.Lummis Days
Saturday and Sunday, June 2 and 3, 10 a.m.–4 p.m.
Free Admission/No Reservations NecessaryDiscover the creativity of northeast Los Angeles through this weekend of art, music, and poetry. The annual festival celebrates the legacy of legendary author, journalist, and historic Southwest Museum founder Charles Fletcher Lummis.
Heritage Hill Historical Park
25151 Serrano ate(s) – May 5, 2018
11:00 am – 3:00 pmLocation
Heritage Hill Historical Park
Come explore the rich history of Orange County's rancho era through hands-on activities, crafts, music, and dance.Activities and performances include:
Native American and Folklorico dancing
Early California ranching hands-on activities & exhibitors
Piñata breaking, butter churning, and candle dipping
Rancho-era music and crafts for children
Charro horse riding and roping demonstrations
Historic buildings open, courtesy of the Amigo de la Colina docents
Admission:$5.00 per person. (Free for children under 3.)
Orange County Docent League, May 7th Meeting in Fullerton, CA
The National Trust for Historic Preservation's Telling Women's Stories at Historic Sites Webinar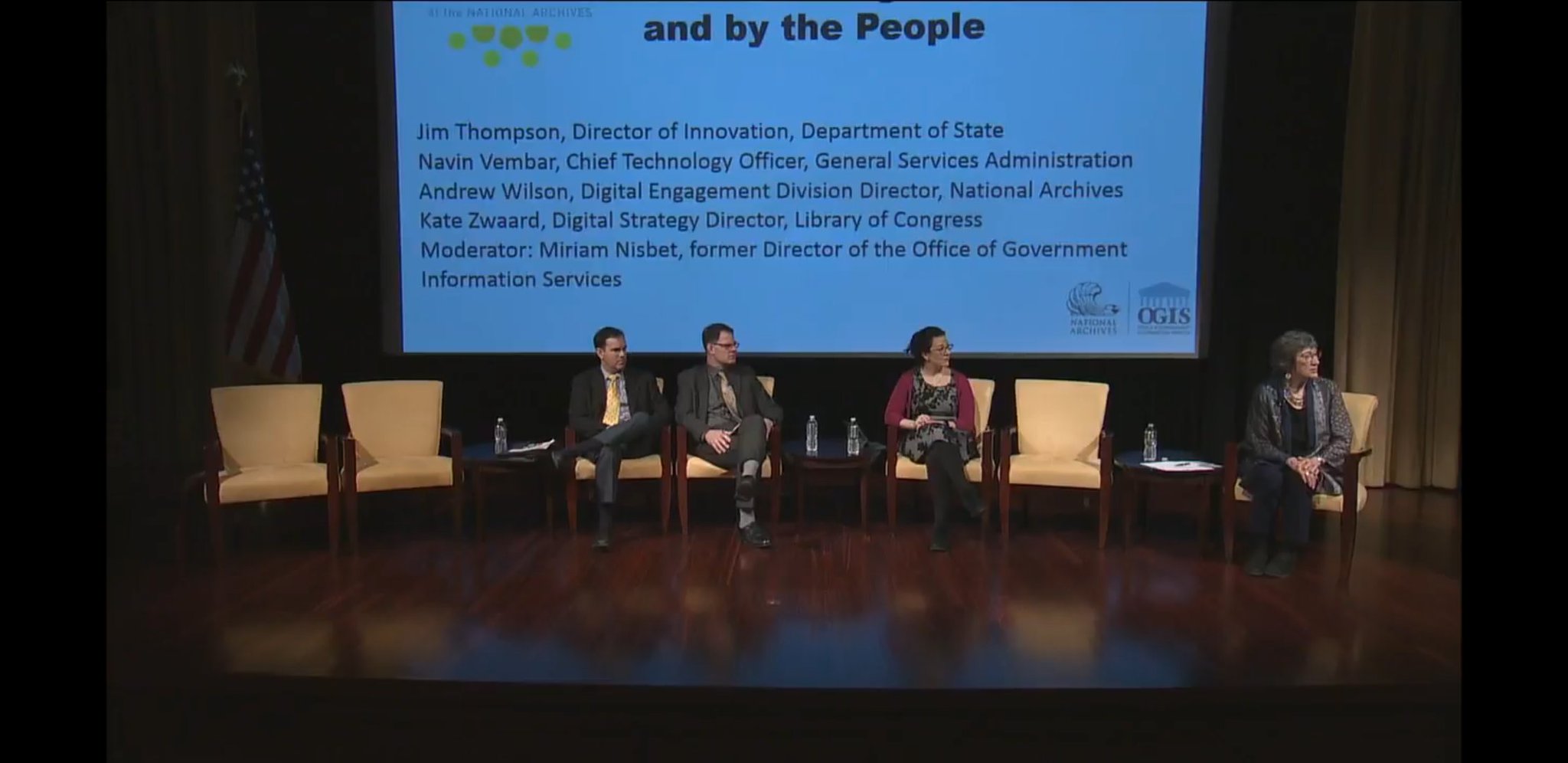 Sunshine Week 2018 at the National Archives
Library 2.018 mini-conference: Design Thinking: How Librarians Are Incorporating It Into Their Practice